When COVID-19 hit earlier this year, media reports and scenes of hospitals on the front lines struggling to keep up with infected patient surges demonstrated the importance of repurposing existing healthcare spaces to accommodate additional patient capacity. Is your healthcare facility prepared for a surge, or resurge, of cases in your area? Repurpose the space you already have, dozens of ways with our solutions.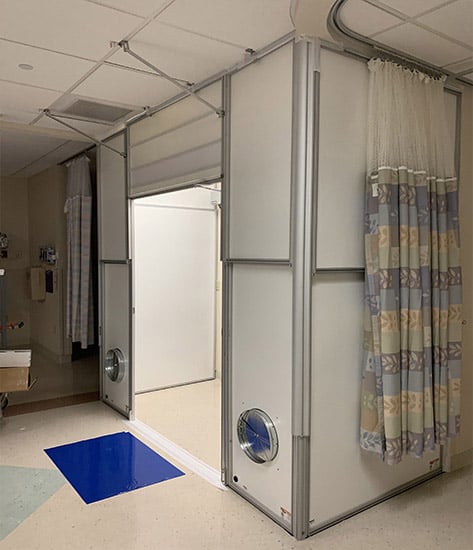 Patient room splitting
Triage and intake traffic flow
Emergency Departments
Safe Surveillance
Post-Anesthesia Care Units
Intensive Care Units
Long-Term Care Units
Cafeterias
Meeting Rooms
Conference Rooms
Emergency Infection Isolation Solutions
---
COVID-19 Enhanced Cleaning Protocols for STARC Wall Systems
We have compiled a new list of procedures that should be followed before moving or removing STARC RealWall™ or LiteBarrier™ wall panels, doors, and accessories either within any facility or transporting them to a different location including a warehouse.
Are You Prepared?