When time matters, get what you need at once. Quickly deploy your isolation rooms. Reconfigure or expand as demands and community spread might require. STARC's RealWallTM and LiteBarrierTM solutions are designed for Airborne Infection Isolation Room (AIIR) uses, and offer ultimate flexibility to match your facility needs.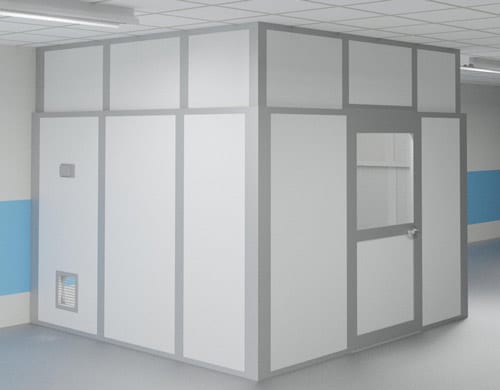 Installations for Public Health Risk Isolation Plans
AIIR and Isolation Anterooms
Patient room splitting
Triage & intake traffic flow
Safe surveillance
RealWall™ Benefits
Common Anteroom Configurations
Click below to review three common configurations deployed nationwide. Call for options and configurations specific to your facility.
Common Anteroom Configurations (PDF)
Instant Isolation. Anywhere. Anytime.
Here are examples of the many ways STARC Systems' prefabricated modular containment can be utilized to create instant isolation.
COVID-19 Isolation Solutions (PDF)
---
COVID-19 Enhanced Cleaning Protocols for STARC Wall Systems
We have compiled a new list of procedures that should be followed before moving or removing STARC RealWall™ or LiteBarrier™ wall panels, doors, and accessories either within any facility or transporting them to a different location including a warehouse.
Are You Prepared?