STARC panels are easily cleaned with water or solvent-based cleaners and disinfectants.
Dust Protection Wall System That is Easy To Disinfect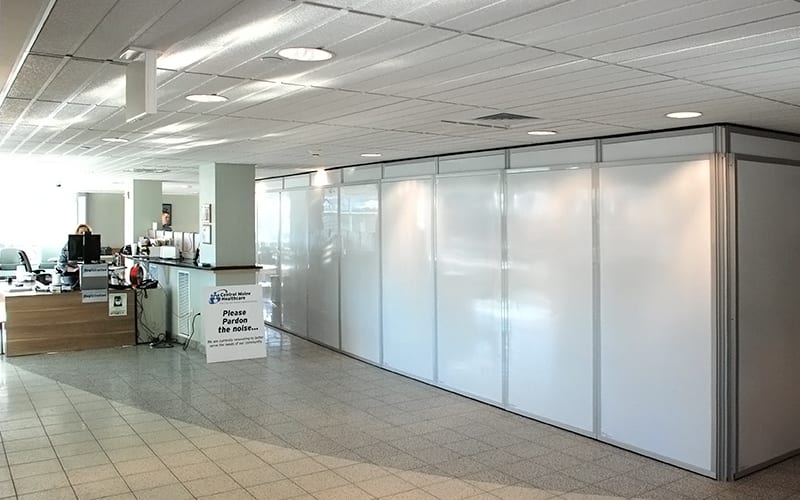 RealWall™ and LiteBarrier™ ICRA Class IV compliant panels feature a bright white glossy surface that is easily disinfected. The smooth surface can be cleaned with standard cleaning solutions and normal practices.
Our dust containment systems are engineered for institutional and healthcare environments making STARC the ideal choice for any area of a hospital including operating rooms, NICUs, isolation rooms, urgent care centers, lobbies, outpatient surgical centers, clinics, and doctors' offices.
Abbott Northwestern Hospital: Surgical Device Sterilization Plant Renovation

When ICRA compliance is required during a renovation, the STARC system will exceed the performance, durability, and safety of the other options. See how the panels were used in a surgical device sterilization plant.
Read the Case Study