Our reusable modular walls can be reused hundreds of times, reducing all of the waste associated with temporary drywall containment. 
Introducing STARC Reusable Modular Walls: The Sustainable Solution for Your Construction and Renovation Projects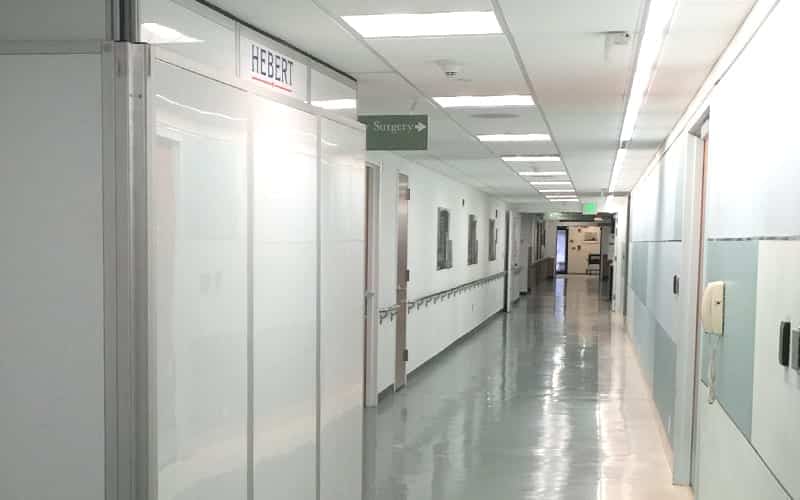 Experience the benefits of STARC's RealWall™, LiteBarrier™, and FireblockWall™ panels, doors, and accessories. Unlike traditional drywall temporary containment, our reusable modular walls can be reconfigured and reused hundreds of times, making them the ultimate choice for cost-effective and eco-friendly construction solutions.
Unleash the Versatility: Accommodate Any Renovation Project
Whether you are embarking on a small-scale renovation or a large construction project, STARC panels are designed to accommodate any size or complexity. With their exceptional flexibility and customization options, they seamlessly adapt to your specific project requirements, ensuring a flawless fit every time.
Eliminate Waste, Embrace Sustainability
Choosing our reusable modular walls reduces the waste generated by traditional methods, such as drywall or plastic sheeting. Embrace a sustainable construction approach, minimize environmental impact, and contribute to a greener future.
Trust the Experts
As an established innovator in its industry, STARC is the go-to choice for contractors, architects, and builders who demand superior solutions. Our highly durable and reusable modular walls have been tried, tested, and trusted on projects worldwide, cementing our position as a leader in the field.
Raise the standard of your construction or renovation project with reusable modular walls. Contact us today to discover how we can supercharge your workspace with flexible and sustainable solutions that exceed your expectations.
W.E. Bowman: ROI for Healthcare Construction

Learn how our reusable temporary containment systems are helping to reduce the substantial amount of waste associated with inferior solutions, like drywall and plastic sheeting.

Read the Case Study