STARC LiteBarrier™ is the most durable solution in the lightweight containment category.
Introducing the LiteBarrier Dust Partition System: The Ultimate Solution for Renovation Projects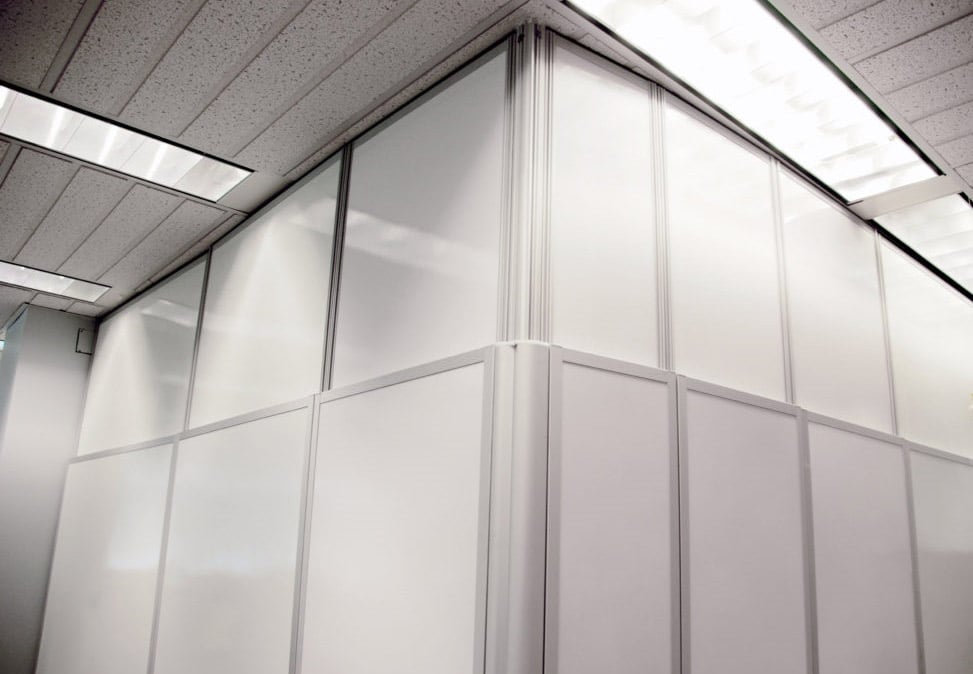 When it comes to renovation projects with multiple phases and tight timelines, there's one name that stands out: LiteBarrier™. Our innovative dust barrier is designed to deliver a quick turnaround, frequent reconfiguration, and unmatched durability – all while providing significant cost savings.
Unparalleled Durability That Lasts
Our lightweight wall panels feature a slim anodized aluminum frame profile and fiberglass-reinforced polymer, ensuring exceptional strength and longevity. The panels are chemically fused to the frame, making them incredibly durable for years of use. Say goodbye to costly repairs and replacements – with LiteBarrier; you can count on its reliability.
Easy Installation That Saves Time and Money
Our lift-and-drop connection assembly makes the installation process a breeze. A single person can effortlessly build 100 feet of wall in about an hour; This means significant cost savings on labor costs, allowing you to allocate your resources more efficiently.
Experience Unmatched Efficiency and Reliability
LiteBarrier isn't just another partition system – it's a game-changer. Its quick turnaround, easy reconfiguration capabilities, and durable design offer unparalleled efficiency and reliability. No matter the complexity of your project, LiteBarrier ensures a seamless workflow and unmatched performance throughout.
Choose LiteBarrier for your renovation project and experience the difference. Join our satisfied customers who switched to this superior dust partition system. Contact us today for more information on how you can take your project to the next level.
See How Much You Can Save with STARC Systems