STARC LiteBarrier™ is the most durable solution in the lightweight containment category.
Durable Lightweight Dust Barrier System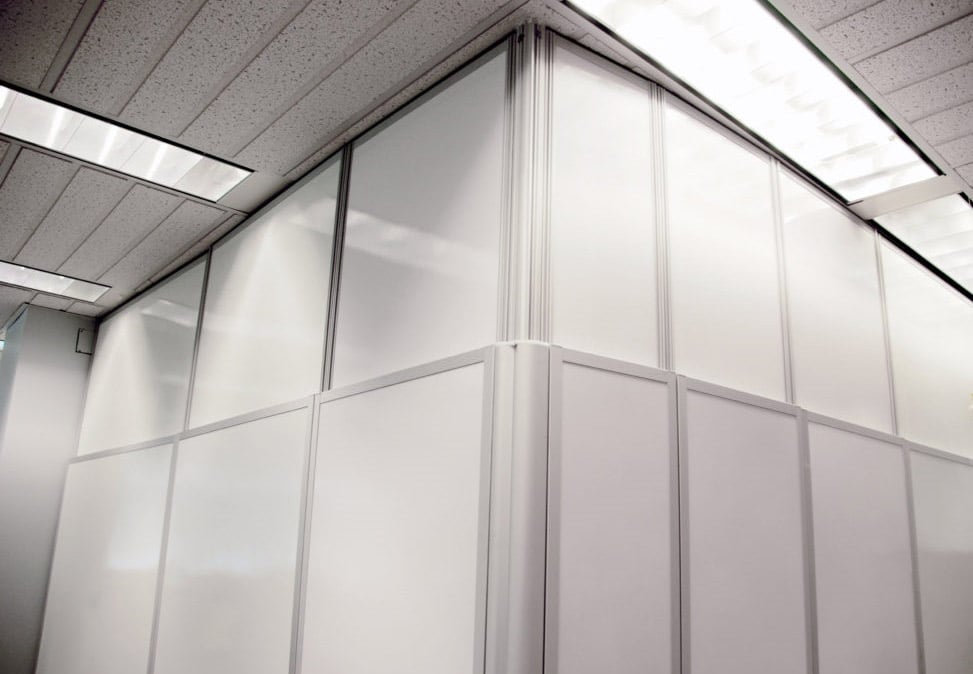 Our LiteBarrier dust partition system is the perfect solution for renovation projects with multiple phases requiring a quick turnaround and frequent reconfiguration.
These lightweight wall panels feature a slim anodized aluminum frame profile and fiberglass-reinforced polymer. LiteBarrier panels are chemically fused to the frame, which makes them extremely durable for years of use and cost savings.
With its lift-and-drop connection assembly, LiteBarrier is incredibly easy to install. In fact, one person can build 100 feet of wall in less than an hour–saving you money on labor. 
See How Much You Can Save with STARC Systems