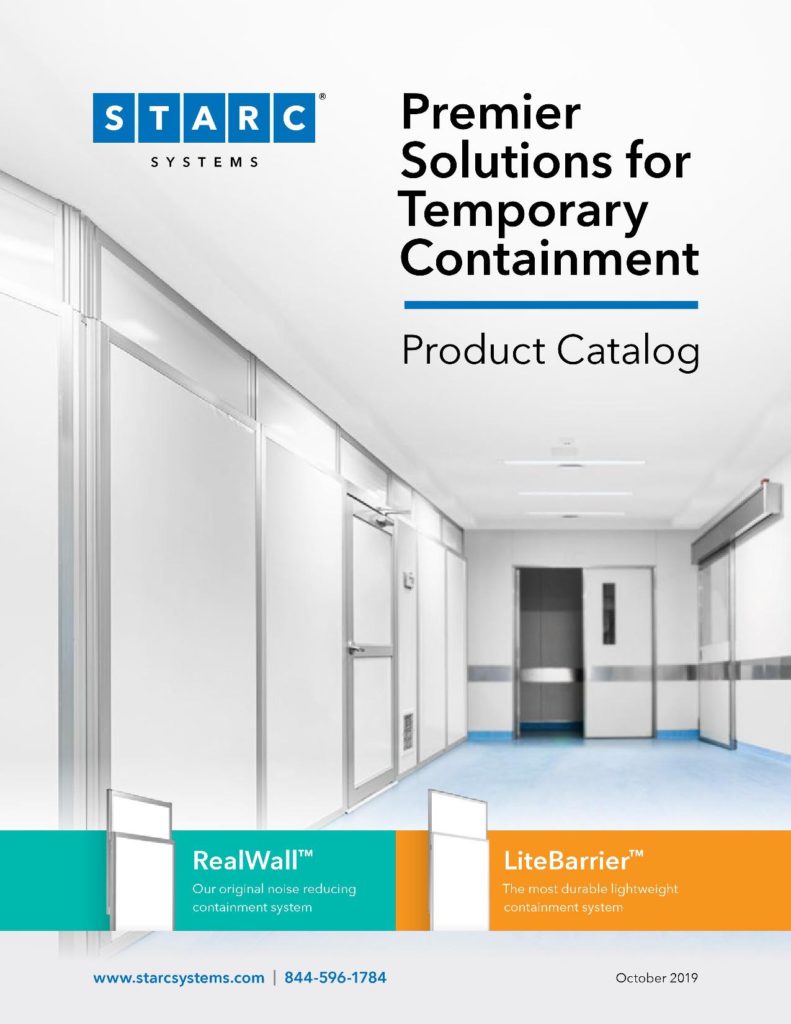 Download the STARC Systems catalog for more information on our full system of reusable, temporary wall dust containment. In this catalog, you will get exclusive details on:
Technical specifications of each of our systems and accessories.
Product configurations (e.g. Anterooms) and other options.
Specific part numbers and the full line of panels, negative air pressure panels, doors, ceilings, and components.
Installation pictures in both healthcare and commercial settings.
For more information contact us or tell us about your renovation project.