Both RealWall™ and LiteBarrier™ reusable temporary walls are engineered for superior durability. They're so well-built, we back them with an industry-leading warranty; 3 years for RealWall™ and 2 years for LiteBarrier ™.
Won't Bend, Scratch, or Warp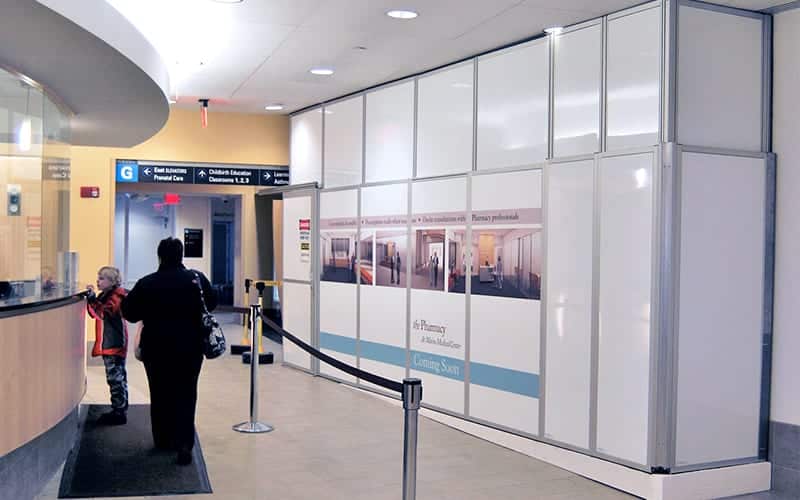 We understand the rugged requirements for temporary construction dust barriers needed in renovation and construction zones. RealWall™ has a superior three-layer construction that starts with a lightweight aluminum front that resists dents and scratches. The back is constructed with galvanized steel for superior durability and stability. Sandwiched between is a 1" sound attenuating foam core which reduces renovation noise by up to 50%. Our construction barriers withstand heavy objects—from construction tools to hospital beds—repeatedly hitting the panels. Our rugged steel back and aluminum frame ensure that panels never warp or twist. The tongue and groove connection maintains an airtight seal even when bumped and banged.
LiteBarrier™ is the most durable solution in the lightweight containment category and is much more durable than polycarbonate systems because it's harder, more scratch-resistant and more dent-resistant and performs exceptionally well in impact testing.
Durable Enough for Repeated Reuse
Because both systems are so durable, they can be reliably reconfigured and reused over and over again on hundreds of jobs over many years.
See How Much You Can Save with STARC Systems