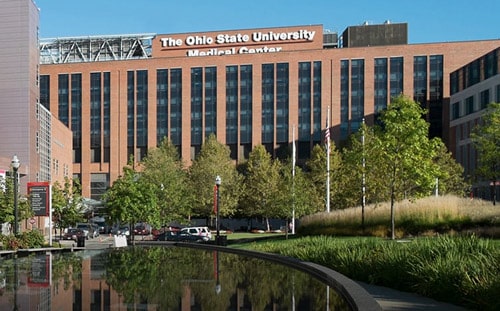 100% Approved by Epidemiologists
Wexner Medical Center, at the Ohio State University in Columbus, Ohio, is an academic medical center serving more than 1.7 million patients annually. The center has been named among the best hospitals in the nation by US News & World Report.
---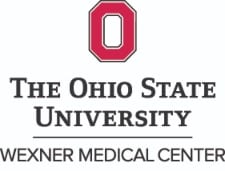 "It's 100% approved by our epidemiologists. Our infection control team has signed off on this. They love it."
Ron Marstiller, Assistant Director of Facilities, Wexner Medical Center
---
The Challenge
Patient and staff care is our #1 priority at Wexner Medical Center explains Ron Marstiller Assistant Director of Facilities. "The ICRA standards are the top priority for us as we considered temporary wall containment. We must keep patients safe and away from any renovations or any emergency repairs we need to do in the facility. That means setting up a system that meets or exceeds ICRA Class IV requirements."
The Wexner Medical Center was built in the 1950s. Facility crews are constantly working on renovations to patient wings and emergency service areas but must also attend to any last-minute situations, such as leaky pipes.
"Sometimes we will be in an emergency situation where a pipe has burst, and we need to deal with a water leak," explains Marstiller. "In these instances, we have little time to react. We need a containment system which can go up quickly and efficiently plus meet our infection control requirements."
"When this happened before, we used a plastic wall barrier to section off a portion of our building. Or we had to build a frame, tape, and finish it. Then it was all thrown away and never used again. Those solutions were not working."
Our Solution
Marstiller and his crew were impressed from the moment they first installed STARC System containment panels.
"We put up 70 feet in 15 minutes the first time we installed the STARC System. Our crews can install the system even faster now. If we have to put up construction barriers in hospitals to close off any area, we are ready for any last-minute situation with STARC Systems," said Brian Arnett, Facility Superintendent at Wexner Medical Center.
Not only are the facility crews impressed, but the infection control staff has given its stamp of approval to the STARC System containment walls.
"It's 100% approved by our epidemiologists. Our infection control team has signed off on this. They love it," said Marstiller.
Results
The Wexner facility team has found multiple uses for the STARC Systems. "We have also used the panels as a mock-up for a new operating room and new patient rooms. We erect the walls as temporary walls as the room would be set up."
"Before we had the STARC System, we had to use metal studs and drywall for mock-ups. Now we use the STARC System panels and reuse them for many other projects."
See How Much You Can Save with STARC Systems