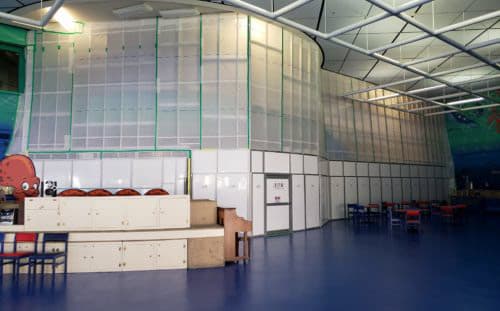 An ICRA Containment Challenge Solved
DPR Construction, one of the largest general contractors in the nation, is accustomed to working in challenging environments. Established in 1990, the firm specializes in technically complex and sustainable projects for healthcare, advanced technology, higher education, life sciences, and commercial markets.
DPR is well known for its expansive portfolio of healthcare facilities that have transformed communities and patients' lives. Working within fully operational facilities requires high-level coordination and consideration of the impact on patients and healthcare professionals entrusted with patient care. On a recent project in Tampa, Florida, DPR Construction utilized STARC panel systems for one such critical healthcare project.
---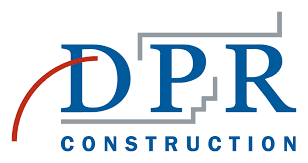 "We have been thrilled with the product. We are singing its praises to the rest of our company. We want people to know we are using STARC walls, and it's a superior ICRA product."

Denise Muth, Healthcare Project Executive, DPR Construction
---
The Challenge
DPR Construction superintendent Nik Dobbs was faced with his greatest ICRA containment challenge to date; the renovation of a large, fully-functioning recreation area at a renowned children's hospital in Tampa where families enjoy time outside of their hospital rooms, and patients learn how to use their new prosthetics. "This area needed to be fully functional with attractive walls for patients, families, and the public," explained Dobbs.
The DPR team was seeking a solution, like temporary partitions for construction, that would minimize patient disruption in an ICRA containment area 26 feet high from floor to ceiling. "It was not only the floor-to-ceiling dimensions that posed the challenge," said Dobbs, "it was the roundness and the stairs on the left side of the wall." That's where STARC stepped in.
Our Solution
DPR's Nik Dobbs and STARC's Co-founder and Head of Product Development Bruce Bickford collaborated to find a solution. "STARC's Bruce Bickford was a tremendous resource for this project," explained Dobbs. "Bruce made a trip here to Tampa to help us on another hospital project, and I explained the challenge I faced at this children's hospital."
Crews started by framing the metal stud wall down from the ceiling – 14' tall – and then brought in STARC panels to support the wall from underneath. Dobbs and his crews then used angled floor braces with the 2×6's on the floor weighted down with concrete blocks. In other locations, they used the same angle braces horizontally back to tie into a soffit along the wall. Fiber-reinforced poly sheeting was then added to cover the studs.
"STARC's telescoping panels were perfect for this uniquely shaped area," explained Dobbs. "You can see they follow the stairs going down. That's the other benefit of the STARC panels; you can adjust to the height you need." "We also used STARC's accessory clip that fits on the top of the STARC panels; the framing track attached to those clips."
The containment system designed by Dobbs and STARC's Bruce Bickford not only contained all the noise and dust, but it was also attractive and welcoming. The STARC panels served as a media backdrop during the construction project, as hospital administration conducted interviews for hospital fundraising.
"In fact, the staff liked it so much; they wanted to leave it up instead of regular walls!"
The Results
The DPR Tampa team is now sharing its success story with its other offices. And the news is spreading fast that STARC solves all ICRA containment challenges.
"This is how collaboration should work in construction and renovation projects," said Denise Muth, DPR Healthcare Project Executive.
"This was definitely a successful collaborative effort," Dobbs expressed. "It was exciting to see a lot of planning pay off. And it went exactly as planned. Up until I started using STARC, our crews always had to figure out how to do this."
"We have been thrilled with the product," said Muth. "We are singing its praises to the rest of our company. We want people to know we are using STARC walls, and it's a superior ICRA product."
See How Much You Can Save with STARC Systems