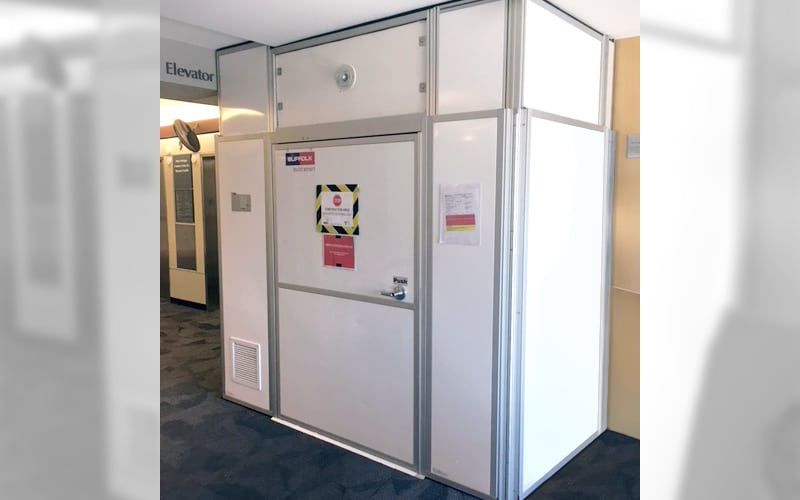 Brigham and Women's Hospital (BWH) is a 793-bed, nonprofit teaching affiliate of Harvard Medical School in Boston. Recently, when BWH needed to renovate several dozen patient rooms for two separate projects comprising a postpartum unit renovation, they tapped Suffolk Construction, which has completed more than 30 new construction and renovation projects for the hospital.
---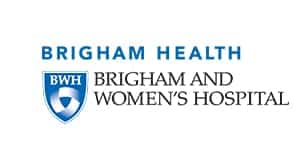 "When we begin a project, we meet with the health and safety department as well as infection control. It's important that our containment systems meet ICRA Class IV standards. Also we need negative air containment; this is key. The hospital's infection control contacts are all now familiar with STARC and know it's the real deal. "
Dustin Clement, Superintendent, Suffolk Construction @ Brigham and Women's Hospital
---
Challenge
The projects posed two major challenges: Suffolk was required to meet ICRA Class IV requirements for infection control, which required negative airflow into the renovation area as part of the hospital's infection prevention program.
In addition, the postpartum floors would have to remain open to patients and staff. This required the crews to find a temporary containment solution that would be easy to assemble and disassemble quickly while providing a level of sound attenuation sufficient to minimize the disruptions from renovations.
Solution
Suffolk solved these challenges by leveraging its preferred provider of temporary wall containment. STARC Systems provided two ICRA-compliant containment systems, which included negative air panels. The solutions were so easy to set up and break down Suffolk crews were able to section off the corridor and work on multiple rooms at a time.
Results
STARC's temporary containment reduced renovation noise by up to 50%, improving BWH patient satisfaction scores and allowing staff members to continue their jobs.
"We had so many comments; nurses didn't even know they were containment walls," said Dustin Clement, Superintendent Suffolk Construction. "The best compliment we can get is that they don't realize there's renovation work going on. People think it's just part of the building. That's important in health care."
See How Much You Can Save with STARC Systems