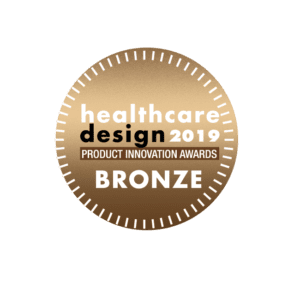 What Sets Our Temporary Containment Walls Apart From the Competition
STARC Systems' modular temporary containment walls are durable, reusable panels that allow healthcare facilities to remain operational during renovation, construction, or other building projects. They look like real walls, reduce noise up to 50%, and keep dust and pathogens contained, exceed ICRA Class IV requirements and are Class A fire rated. After a construction project is complete, the panels can be reused repeatedly.
The wall panels feature a rugged three-layer construction: painted aluminum front, sound attenuating foam core, and galvanized steel back. Two people can install or dismantle 100' of wall in under 1 hour. The lift and drop auto-seal airtight panel connection system doesn't require any power tools. The walls go up quickly and quietly further reducing disruption. Each piece is held firmly in place with a bottom gasket sealing each panel to the floor and a grid clip securing it to the ceiling, leaving no risk of walls tipping over. Built with sturdy white aluminum, they are easy to disinfect with standard cleaning solutions. The hinged doors can easily be adjusted to swing in/out or open right/left. There is also the option of a self-closing sliding door. 50% of each panel is constructed from recycled materials.
STARC walls look like real walls and blend into the existing healthcare environment, so patients don't need to be aware of the construction.
See How Much You Can Save with STARC Systems