Remediation, Restoration, and Renovations: Maintaining a Patient-Centered Environment with Temporary Modular Wall Containment Systems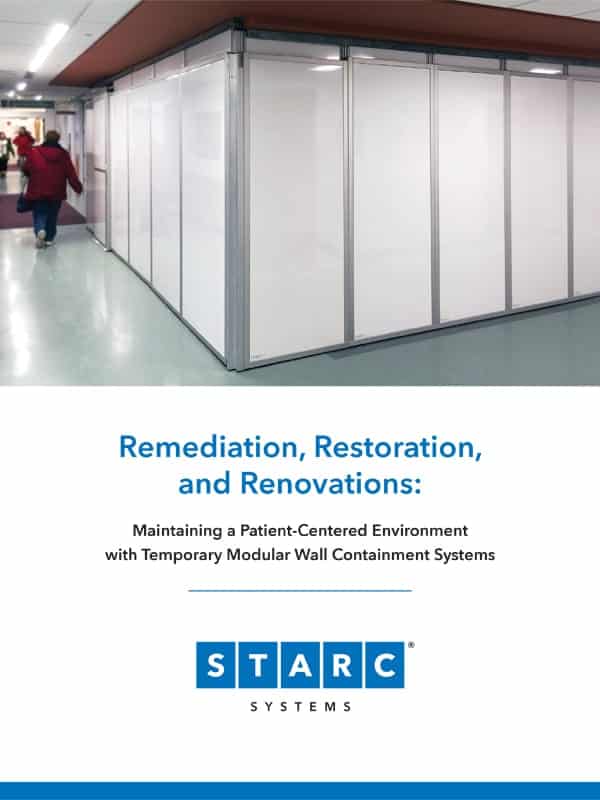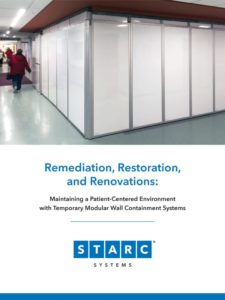 Hospitals and outpatient facilities are constantly assessing ways to improve the patient experience. Greater public demand for aesthetically pleasing waiting rooms, luxury hospital suites, and modern accents have restoration crews working under new demands with old techniques.
Explore the growing importance of creating a hospital environment that aligns with patients' evolving expectations, and as a result, increases positive patient outcomes and experiences.
Learn the considerations and solutions leading healthcare organizations used to meet their remediation and restoration objectives in an active hospital environment without sacrificing patient satisfaction, significantly reducing patient risk, and eliminating unsightly construction work with our temporary wall barriers and containment systems.
Download the White Paper today.