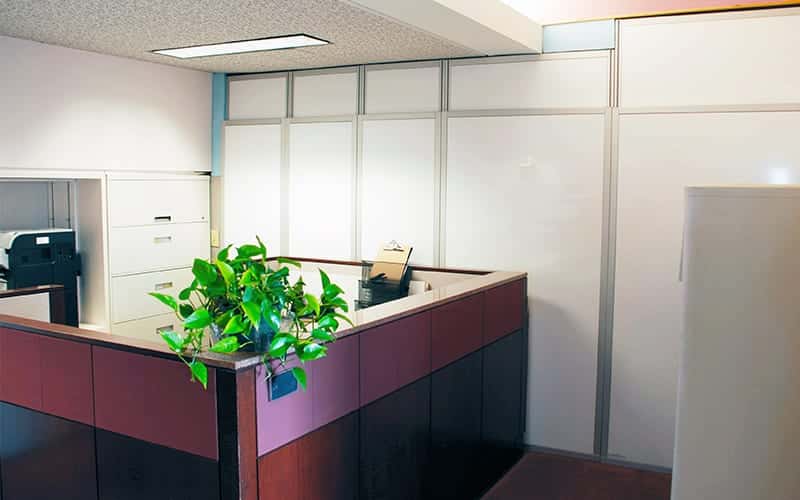 With its real wall appearance and superior sound attenuation, the STARC System is an excellent choice for temporary construction partitions. Many corporate office renovations require construction and renovations to go unnoticed and not disrupt the day-to-day work of employees or customers. A containment system that looks attractive, especially in highly visible areas like lobbies and open spaces, is a requirement. The STARC system is built to buffer and mask construction noises going on behind the wall up to 50%.
Temporary Construction Partitions in a Corporate Environment
STARC's temporary construction partitions are designed and engineered to not only please clients but also built for the rugged use and reuse of construction crews. Contractors and facilities professionals love the STARC System. The fast installation allows just two people to configure and assemble (and dismantle) 100 feet of wall in under an hour quietly. With its fast installation and reusable rugged design, STARC is ideal for multi-phase renovations.
With the STARC System as your solution for temporary construction partitions, employees, and clients won't ever notice the disruptions of renovation. To see the STARC system's real wall appearance and durability during a commercial renovation, check out the work done at the James Center in Virginia.
See How Much You Can Save with STARC Systems