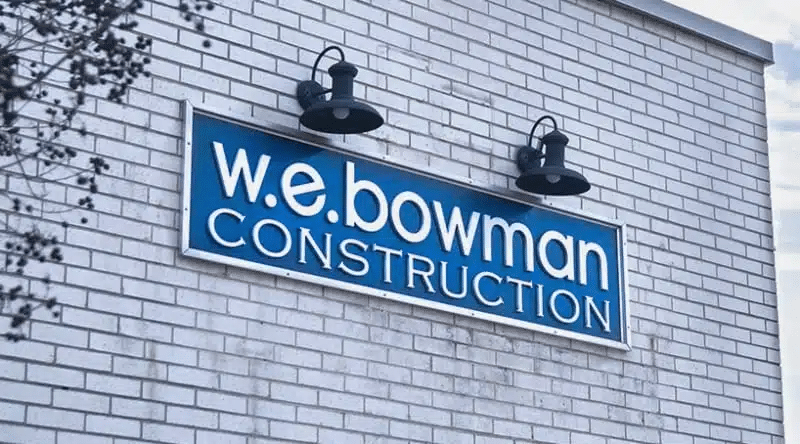 W.E. Bowman, based in Richmond Virginia, is recognized as a leader in healthcare construction. Their clients include Southside Regional Medical, Riverside Health Systems, Central Health Systems, Virginia Commonwealth University Health System, Universal Health Systems, and University of Virginia Health Systems.
---
"We considered our return on investment with STARC and it's paid off. You really want a product that has proven endurance when you work in healthcare. We know our STARC panels will last us for a number of years and we can use STARC on hundreds of projects."
Jerry Baker, Executive Director of Construction, W.E. Bowman
---
The Challenge
Their healthcare clients require that all temporary containment walls exceed ICRA Class IV requirements. The other challenge for W.E. Bowman's renovation crews: finding cost-effective temporary ICRA construction barriers that can be used for multiple healthcare projects. The typical containment solution is drywall which is disposed of after each phase of renovation making it very costly over the long-term as well as environmentally unfriendly. W.E. Bowman was looking for a solution which would be less expensive when used over multiple jobs and would provide an on-going return on their investment time and time again.
"With every new healthcare project, we would do the same thing, create temporary drywalls we would end up throwing in the dumpster. This provided no value to our company or our clients," said Jerry Baker, W.E. Bowman's Executive Director of Construction. "We've spent a lot of money on those types of walls and they create their own problems. First, they take more time and money to construct. Second, we had to build a temporary plastic wall and create a negative air environment before could even start building a metal stud wall."
There was another challenge Jerry continually hears from his healthcare customers. "Depending on where the construction is taking place in the hospital, the customer wants the temporary wall to look like a permanent wall."
Our Solution
A carpenter by trade, Jerry had searched for a temporary wall containment system that was reusable with a real-wall appearance and met ICRA Class IV requirements.
"I saw STARC Systems featured at the ASHE national conference and in industry publications. Having worked in healthcare construction for many years, I was searching for an alternative to drywall that would give us a competitive edge."
W.E. Bowman invested in STARC Systems' reusable modular temporary containment walls for its healthcare clients and realized a return on investment after 5 phases of a project.
Results
Here's an example of W.E. Bowman's ROI with STARC Systems vs. drywall.
Project required 5200' of temporary containment spread over 7 phases.
The cost of STARC Systems was paid for after 5 phases.
The overall savings for the project versus drywall was 75%
W.E. Bowman plans to use the STARC panels they purchased on hundreds of more jobs.
"We considered our return on investment with STARC and it's paid off," said Jerry. "You really want a product that has proven endurance when you work in healthcare. We know our STARC panels will last us for a number of years and we can use STARC on hundreds of projects."
The payoff is high for W.E. Bowman and the company's many healthcare clients. "They like the real wall appearance including the convenience of the door systems. Our healthcare clients know it meets the ICRA Class IV requirements and it works well with the pressure monitoring system. It's just clean and they just like it."
See How Much You Can Save with STARC Systems