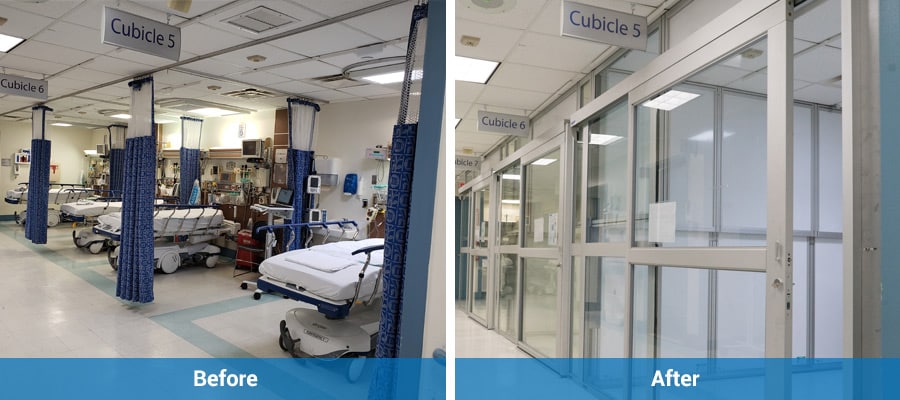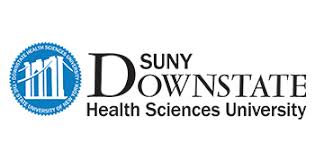 Alvin Dunaisky oversees major hospital projects — and most recently — played a critical role in SUNY downstate's pandemic response. He describes key challenges and learning below.
---
Background
SUNY Downstate Health Sciences University is the only academic medical center in Brooklyn. At the height of the COVID-19 outbreak, Governor Cuomo designated SUNY Downstate as one of only three hospitals in the entire state that would treat patients with COVID-19 exclusively. Alvin Dunaisky is Assistant Director for Major Hospital Projects at SUNY, specializing in healthcare projects. He works with a Design and Construction group of engineers, architects, and interior designers who are responsible for everything from simple office renovations to new buildings.
---
Challenges
First Challenge: finding external space to create additional patient surge capacity. Because the hospital only treated patients with COVID-19, the Emergency Preparedness department was particularly sensitive to preventing the spread of the virus throughout the facility. Downstate's initial response was to erect exterior tents to support the Emergency Department's efforts. Operating in a community on a footprint surrounded by closely built homes, it was difficult to find the exterior space needed to erect tents as an extension of the ED and for storing the additional hospital supplies.
Second Challenge: creating additional isolation capacity within the Emergency Department. Beyond creating external capacity with tents, UHB sought to maximize interior spaces throughout the hospital. "The ICU rooms are the first place to put patients outside of the Emergency Department. Beyond that, many other spaces were considered but very quickly dismissed. The planning group chose not to put patients in the cafeteria or far away from the caregivers."
The Emergency Department consisted of 35 'rooms' including individual patient exam rooms, semi-enclosed cubicles, and cubicles with just curtains¬, all of which present challenges to providing adequate infection containment. Alvin considered building with drywall and studs to convert these spaces into rooms but quickly realized it would be too time-consuming and disruptive. Even before the pandemic, it was difficult to conduct renovations; any project requires a highly coordinated effort across multiple departments so that the team conducts work when it will have the least impact on patient care. The Emergency Preparedness team said, "We need to be able to very quickly install temporary walls without doing any construction." So, Alvin looked for a solution that was "flexible, quick to install, quick to take down when not needed, temporary and does not require any construction. I wanted to make these open areas more suitable, in a highly infectious and contagious time, to put patients in. When they are not needed, I can take them down, store them and bring them back when needed."
Third Challenge: rethinking existing facilities with an eye toward reducing virus spread. Alvin emphasized that our knowledge about COVID-19 and how it spreads is increasing daily. As a result, past decisions on how a facility has been doing things for a long time may need to be reevaluated. "Take bathrooms, for instance. We replaced paper towels with air-blown hand dryers throughout our system to be more environmentally friendly. Should the use of these devices now be reconsidered? This is just one example of how we must completely rethink what we've been doing."
Even though caseloads have declined in New York City, Downstate can't let its guard down. "We are planning for what most medical experts believe is going to be, whether it's some months or some weeks away, who knows, another surge." We are being more deliberate in preparing for infection isolation and using this time to enhance existing spaces in the facility. "How can we take advantage of this pause in infection rates to reassess and plan for what could happen?" he asked, then adding, "Anything can happen."
Three Lessons
Alvin shared three lessons learned from managing the pandemic surge:
1) Everything had to be done extremely quickly. "Doing something fast was better than doing nothing, even if it wasn't ideal." Flexible solutions that could be modified in response the changing conditions are preferred.
2) Think of creative ways to find new spaces and to repurpose existing ones. Being in a dense city environment, finding or creating space to erect tents was challenging. "We had to find space. Downstate looked at nearby places that we could use if the need arose," Alvin noted. We even planned a test fit of modular walled tents that could be rapidly deployed as a testing site as needed.
3) Infrastructure varies dramatically and must be considered when planning a pandemic response. Every facility's infrastructure is different. In SUNY Downstate's Emergency Department and ICUs, patient care spaces have more access to medical gas stations than in general patient rooms. Caring for patients in this pandemic called for very significant respiratory therapy and need for medical gasses.
When the situation had somewhat calmed, the Emergency Department came to Design & Construction wanting partitions that could be installed quickly in currently open patient cubicles to help contain the spread of infection, yet could be readily removed when not needed. Alvin remembered STARC Systems' walls and thought they could be suitable. "It met the highest ICRA and ASTM E-84 fire and smoke standards, created airtight separation and infection isolation, would go up quickly with no construction, is clean, is prefabricated, and is temporary. We were able to work with STARC's engineering department to create a rendering of what the finished installation would look like, allowing me to show how the solution fit the bill with the Emergency Preparedness department," Alvin shared.
Alvin was first introduced to STARC Systems while attending a healthcare design conference. Alvin said, "It seemed like a unique solution to a problem we've had for a long time, namely building ICRA walls to protect patients and staff during occupied renovation. We were going to use it on a previous project, but the contractor had already purchased their temporary containment. So, we didn't end up using it then." STARC Systems solutions are ideal for infection control during the pandemic or containment during patient-occupied renovation.
STARC's solutions are ideal for infection control during the pandemic or containment during patient-occupied renovation.
Protect your patients with STARC Systems