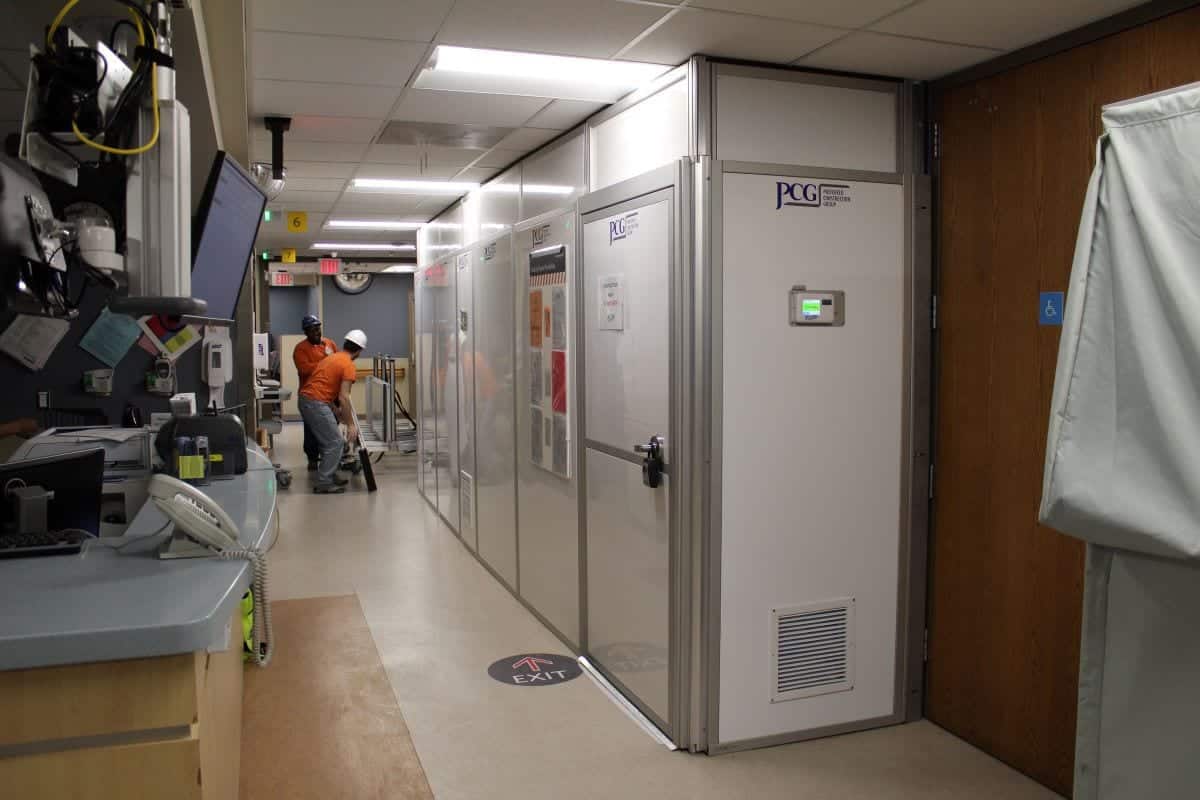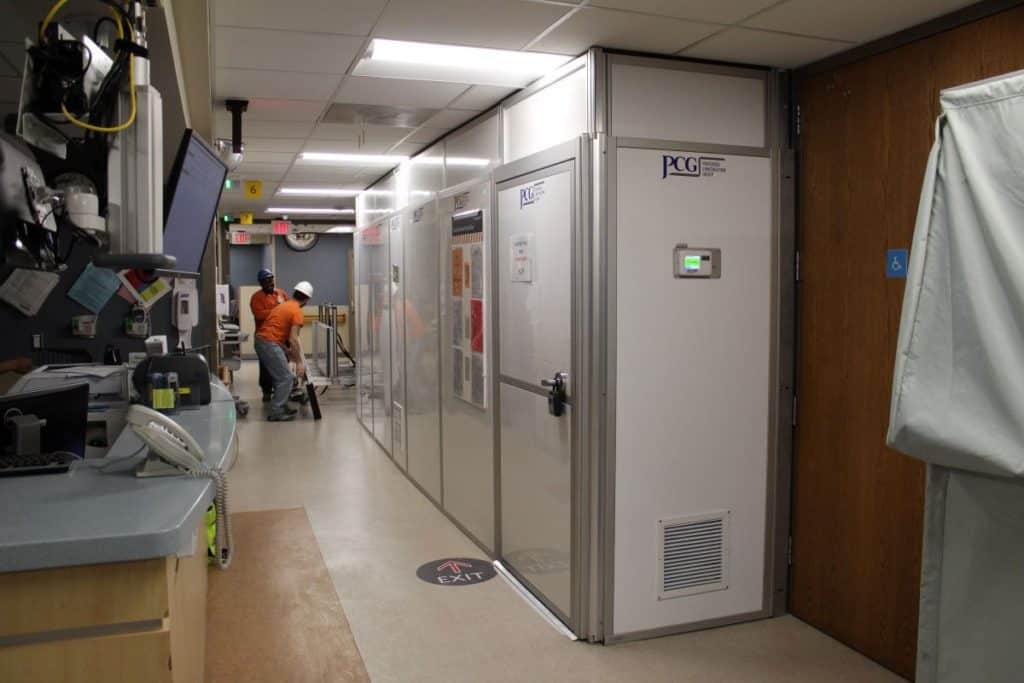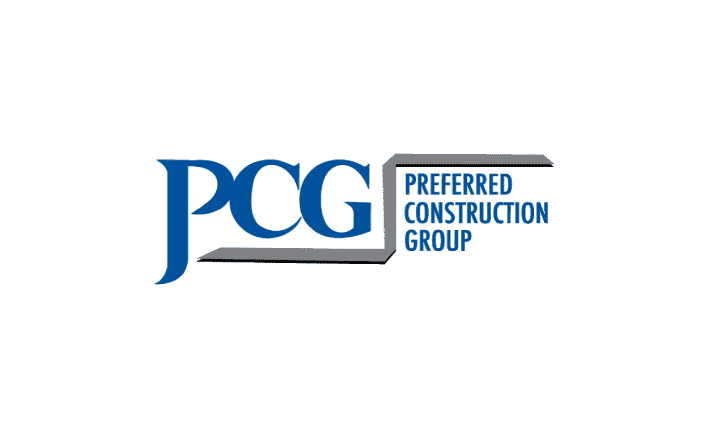 "Again, patient safety is our number one priority. STARC System panels make it easy to install HEPA filters which keeps the dust and debris contained to the construction site."
Troy Yarbrough, CEO, Preferred Construction Group
---
Preferred Construction Group (PCG) holds a leading position in Michigan's construction and renovation marketplace, serving clients in the commercial, healthcare and institutional sectors. One of PCG's largest customers is Spectrum Health, an integrated health system with a network of hospitals and care facilities in Southwest and West Michigan.
---
The Challenge
PCG is called into Spectrum's many health facilities to complete renovations and new construction projects. These projects are within patient and staff occupied areas including the emergency room, radiology, cardiology, and acute care areas.
"Our work demands that we meet ICRA standards," says Preferred Construction Group's CEO Troy Yarbrough. "We are working very close to where the patients are staying; in rooms and transported in corridors. Their safety is our number one concern."
Security and durability of the containment system were also key considerations for containment systems.
"Often times, if we set up a plastic containment wall, it would be ripped or damaged due to the high traffic in these construction areas. That was always a problem with plastic or drywall systems," said Yarbrough. "Also, it was difficult to control who was coming and going in the construction area. Security had become a major concern."
Our Solution
STARC System panels allow for quick installation of key filtration systems in renovation areas. PCG crews could now better utilize air scrubbers with HEPA filters to clean construction air and reduce the risk of releasing contaminants. STARC Systems exceed ICRA Class IV standards when properly installed and that's exactly what Preferred Construction Group needed for its work at Spectrum Health in order to meet their ICRA construction standards.
"Again, patient safety is our number one priority. STARC System panels make it easy to install HEPA filters which keeps the dust and debris contained to the construction site," added Yarbrough. "Also, crews can easily install doors complete with locks, which help keep all construction areas secure."
Results
Spectrum staff has remarked how clean the walls look and how they blend seamlessly into their health care facilities.
"We could have crews of two to twenty working behind these walls; patients and staff would never know because we use STARC System panels," said Yarbrough.
See How Much You Can Save with STARC Systems