The Premier Containment Temporary Wall Solution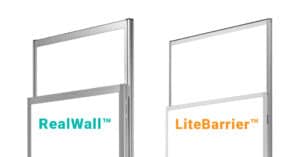 With RealWall™ and LiteBarrier™, STARC Systems delivers the premier solutions in temporary containment for aviation, healthcare, office space, data centers, bio/life sciences, and education. Both solutions are durable and a completely integrated system. The modular wall systems can be installed, moved, reconfigured and re-used over and over again — a better, more environmentally friendly solution than wasteful drywall solutions.
RealWall™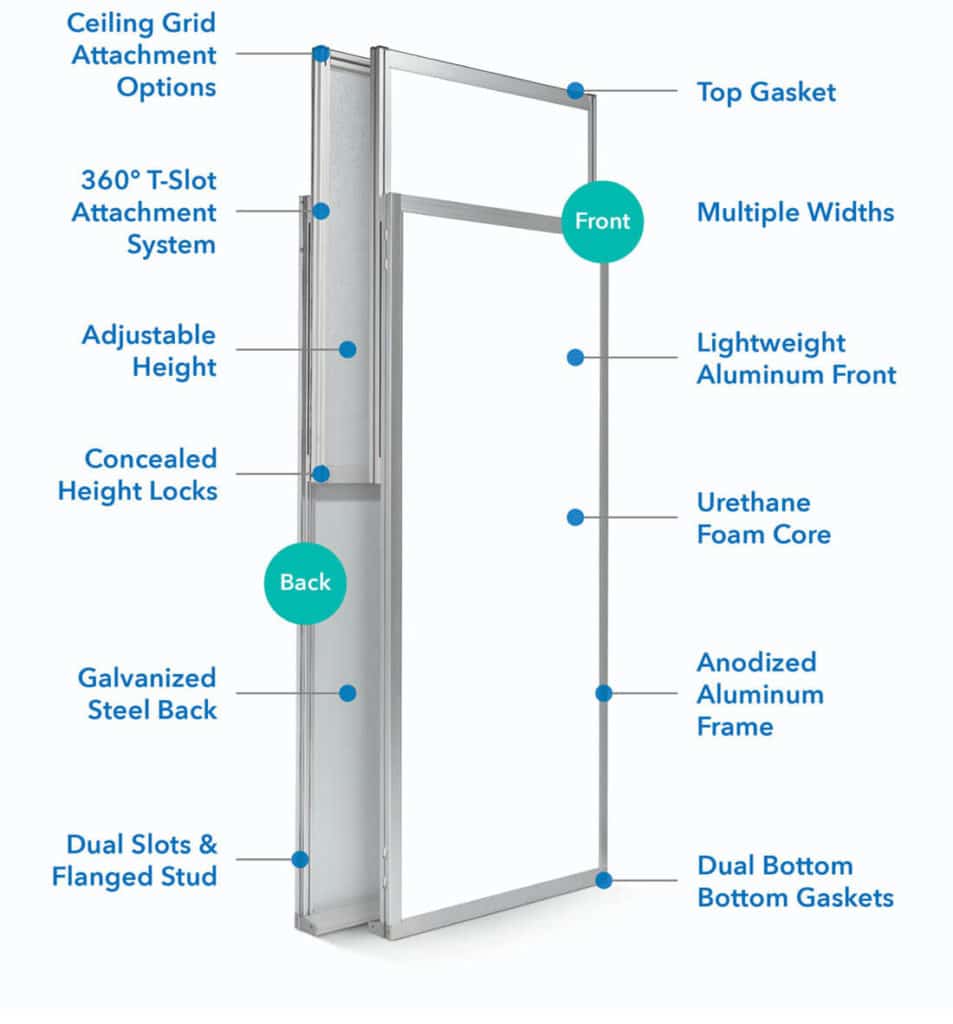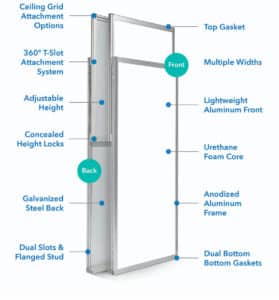 STARC's RealWall™ is the premier and only sound attenuating containment solution on the market. It reduces renovation noise by up to 50%, has unmatched durability and stability, looks like a real wall that blends into the existing environment and exceeds ICRA Class IV and ASTM E-84 requirements. The system is quick, easy and disruption-free to install. Two people can install 100' of wall in one hour.
LiteBarrier™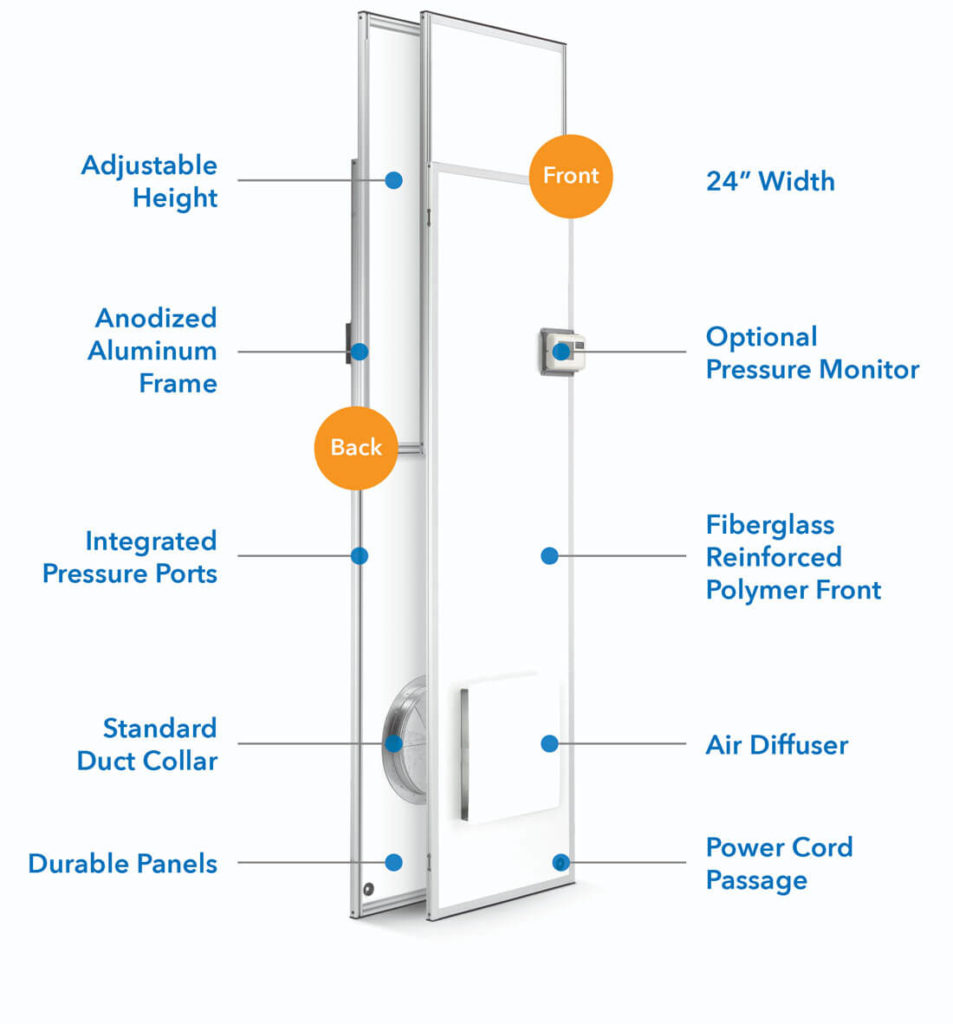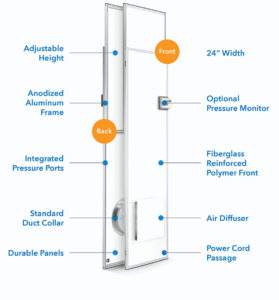 Designed as the most durable in the lightweight containment category, the LiteBarrier™ system is a great solution for jobs that require lower costs, quick turnaround, and frequent reconfiguration. It is an ideal solution where sound attenuation isn't needed.
Constructed with a slim anodized aluminum frame that telescopes from 6'-10" – 10'-3" and a fiberglass-reinforced polymer panel, the partition is extremely durable and far exceeds polycarbonate plastic systems in terms of impact, dent and scratch resistance making it the premier solution in lightweight containment.
Engineered for Rapid Setup and Durability